Below is a report on a counseling case involving a husband's problems with pornography.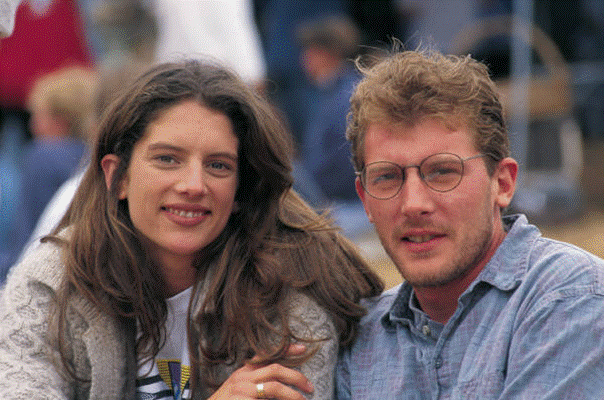 "I never thought I would see it this way but in my prayers I have actually thanked God for the blessing he has brought to us through my husband's involvement with pornography."  Those were the words I heard from "Jane", a woman who only a few weeks earlier was crying in my office because of the hurt and embarrassment from her husband's involvement with pornography on the internet.  She had stumbled upon evidence that "John" was accessing internet porn.  They had talked about it and John had expressed repentance.  But several months later she walked in on him unexpectedly and found him doing it again.  Her mind was filled with questions:
"Can I trust my husband?"
"Is there something wrong with me?"
"Is there more going on than just this?"
"I thought we had addressed this.  John said he was sorry.  John said he agreed that it was wrong.  Now he is saying all those things again.  How can I believe him?"
Jane had a lot of questions but few answers.  John expressed sorrow but what could he do?  He had thrown away his credibility.
They knew about the BCC but never thought they would need our services.  This situation changed their minds and we soon got together for our first meeting.  They presented a hopeless attitude.  Jane was angry and hurt.  John was humbled and ashamed.  We began by giving hope.  "We are here because of sin and the good news is that Jesus came to save us from sin.  Jesus is the answer to the problem you are facing.  Jane, you feel rejected by your husband, he must look at those other women because something is lacking in you.  Jane, you are letting yourself believe a lie.  God says that you are fearfully and wonderfully made.  God made you for your husband and you are everything he could want or need in a wife.  His attraction to pornography is due to his sinful heart, not a lacking in you, Jane.  You are also very hurt because your trust has been broken.  That is a very serious problem.  John has broken trust with you in a very terrible way.  Trusting John will be difficult, it will take time to rebuild trust between the two of you.  The answer is not to be found in yourself or in John.  Trusting John involves taking a chance of being hurt again.  But because of Jesus you can afford to take that chance.  Jesus will protect you.  He did bring out the pornography issue in the first place.  You were not looking for it, Jesus brought it out into the open because he wants to minister to this problem in John's life."
"John, you have not guarded your heart with wisdom.  You have allowed the temptations of the flesh to get the better of you.  The good news is that Jesus can forgive you and cleanse you, change you."
By showing both of them the hope that was theirs in Christ we were able to get started.  We studied many Scriptures.  We reviewed the marriage as a whole and made some significant changes in the relationship.
John said he thought their marriage was better than it had been in years, and so was their walk with the Lord.  He agreed with his wife, "I can thank God for my sin, in the sense that he used it to bring me closer to himself and to my wife.
Romans 8:28 And we know that God causes all things to work together for good to those who love God, to those who are called according to His purpose.
If your life has been hurt by sexual sin please contact us.  God has answeres and comforts for His people.  We understand your struggles with a sin that is hard to resist.  We understand the suffereing of those impacted by this sin.  We would welcome the opportunity to minister to you!